It is a gentle therapy that does not require deep pressure, although the pressure is varied for each client. Many clients become very relaxed right away, and often fall asleep during the treatment.
Rapid improvements are very common with Bowen Therapy and most injuries and pain respond in a few sessions. 'Top up' treatments are also very beneficial to help keep the body in a state of optimal balance and to prevent re-injury. Many clients usually experience long lasting relief, even from old injuries and often say that they have had faster results than with other therapies, especially on acute injuries.
Bowen Therapy is appropriate to use on everyone including pregnant women, babies, and the elderly and even clients with long term pain. See the Bowtech website for more information.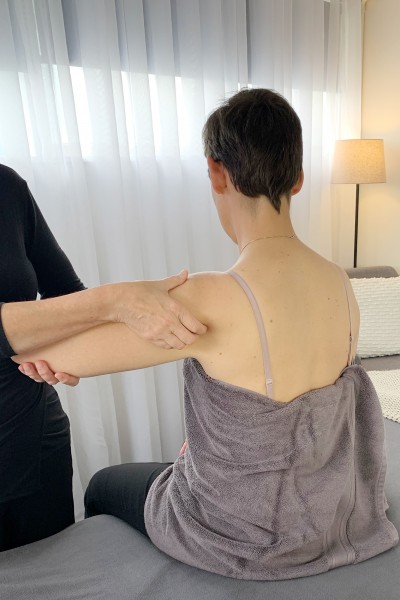 30 minutes
$60
Allow this time for follow-up sessions after the initial 45-minute session.
45 minutes
$80
This is the recommended session time for the initial treatment. This allows time to assess and treat the condition presented. A further commitment to a minimum of two 30 minute sessions is recommended for the treatment to be successful.