There are many health benefits to a relaxation massage, including calming the nervous system, promoting a sense of well-being, improving blood circulation and stimulating the body's lymphatic system, which carries away waste products. Enjoy some time out and rejuvenate with this gentle type of massage. Relaxation massage is used to slow the body and the mind and allow for the body's own healing abilities to kick in and rejuvenate the muscles and systems of the body.
Massage is not only healing to the actual muscles but it encourages circulation of the blood and lymph which in effect stimulates the immune system and general wellbeing. In today's world our stress response is at an all-time high and therefor our bodies are being compromised by the constant release of stress hormones. Massage is one way of supporting our body to slow down again and regain the balance that we loose with constant stress.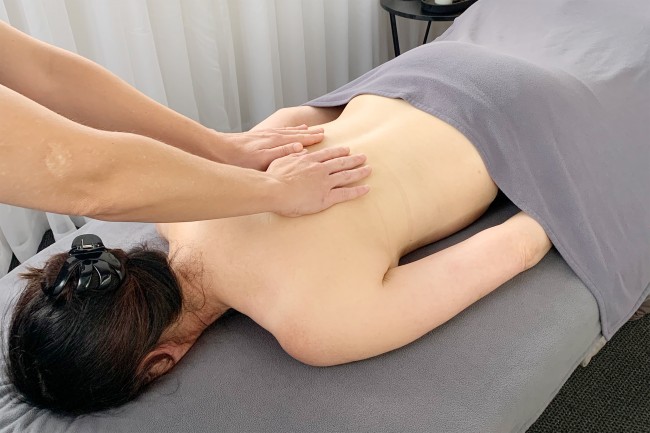 30 minutes
$60
This is enough for a short break from reality to unwind in specific areas like the neck and shoulders or lower back. Maybe you like your feet or hands and arms thoroughly massaged. It can also be good for those that have never had massage and would like to try before committing to a longer session.
45 minutes
$80
This allows for a relaxation massage for an area of your choice. It could include back, neck and shoulders or maybe legs and feet, or perhaps less time on the back and a foot massage to finish.
60 minutes
$95
A one hour massage allows you to receive a full body that is relaxing and rejuvenating although more superficial, or a Back, Neck and Shoulders massage, which gives more time in each area. This is a personal choice as to which option gives you the most relaxation within the hour.
90 minutes
$130
The Full Body Bliss! If you are in need of real relaxation, this is for you.